Modular Homes for Sale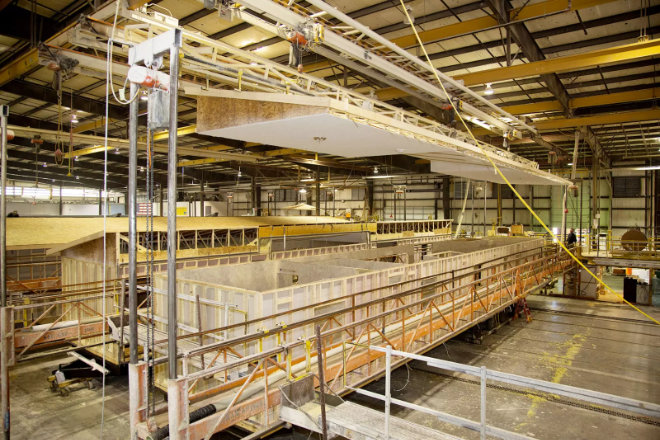 What is a "Modular Home"?
Modular Homes are very similar to Manufactured or Mobile Homes in that they are built off-site at a Manufacturer's facility. The main difference is that Modular Homes need to conform to local building codes. This provides a benefit in that you can have your home built off-site, delivered, and installed as a regular stick-built home.
Are there advantages to buying a Modular Home?
Yes, one benefit is that they can be set on permanent foundations creating no difference between any other site-built home. This can provide a higher resale value for your investment.
How Long does it take before I can move into my new home?
Depending on if the home needs to be manufactured or if there is already a model you like waiting for delivery will affect this determination. We'd suggest calling Savon Homes @ (800) 464-5687to get precise details on which models we have in stock and ready to deliver.
Customization of a Manufactured or Modular home
One of the benefits of a home constructed in a production line environment is the process is very accurate due to the use of Tooling specifically designed for each part of your new home. You also can request custom features which are no problem to add in advance of the construction process.
Costs for modular homes
Since homes manufactured at a factory are built efficiently, often times the end costs are dramatically lower than site-built homes.
Financing a Modular or Manufactured Home
Depending on your credit history and type of home you are buying, Savon Homes can help find you a Lender that will provide you financing.
Need to sell your current home?
Give us a call and we can help you sell your current home as we work with Sales Agents that are well versed in selling both Manufactured Homes as well as traditional homes.
We recommend a visit to Savon Homes to walk through our current Lot Models. Talk to Mike or one of the other Sales Reps that can provide details on each home as well as let you know what options are available. We work with professional local contractors that can help with any custom building requirements you may have. Need a wheelchair ramp? No problem. Outbuilding for storage or even a garage...no problem! Savon Homes has been serving the Southern California Manufactured Home industry for many years. We have the experience and know how to help you buy a mobile home you will appreciate for many years to come. Give us a call or send us a message from our Contact Form.
If you are looking to buy a Manufactured Home Savon Homes is here for you. We have many mobile homes for sale as well as modular homes for sale. We offer manufactured homes from Cavco Manufactured Homes, Golden West Manufactured Homes, and Silvercrest Manufactured Homes. If you need a Park Model or a larger 4 bedroom custom home, we either have one on-site or can order one for you.